ANTHONY ANDERMAN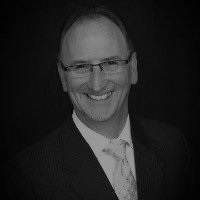 Anthony Anderman is Partner & State Director DAMSON Group (Washington). He is Co-Founder and Chief Development & Design Officer at I2S LLC USA, and an author, speaker, and trainer. He is also serving as Director of Training at Spokane County Shriff's Office in Washington and has been Assistant Commander Basic Law Enforcement Agency at Washington State Criminal Justice Training Commission. Anthony Anderman has also been Adjunct Professor at Webster University, and is Chairman Excelsior Youth Center, Spokane.
Anderman has 20 years of experience in management, leadership, and team building, and he presents keynote speeches, workshops, and seminars on the topics nationally and internationally. Anderman's accomplishments include the development of a 10-week Command College for the National Police Academy in Pakistan, and an Advanced Facilitation Course for Government of Sakhalin Island, Russia.

Anthony also performed as the Lead Curriculum Developer for the DARPA 'SSIM' program designed to teach war-fighters how to gain trust and respect of the Communities in which they served. His work helped educate Marines on Basic Human dynamics skills needed to overcome social barriers, regardless of Cultural differences. Anthony earned his Bachelor of Science and Master of Science degree in Adult Education and Instructional Systems Design. Prior to his current career, he proudly served in the United States Marines as Combat Engineer (E6).

Anthony and his instructors team has a diverse and lengthy resume. The client list includes government agencies, organizations, private sector industry.

Here are a few examples of work the team has participated in:

Department of Defense (DOD) (DARPA)
United States Air Force
United States Marine Corps
Department of State
Department of Justice
Fortune 500 corporate security personnel
Multiple United States Law Enforcement Agencies

USMC Combat Hunter Program:

Anthony and his instructors team has over 17 years of combined experience with the United States Marine Corps Combat Hunter Program. In addition to the Combat Hunter Program, they also have over 50 combined years of experience in tracking and profiling. Their work with the Combat Hunter includes:

Direct experience in master lesson file development
Combat Hunter course curriculum review board members
Anthony did MS. in Adult Education & Leadership Development from Southern Illinois University. He is also Certified Trainer with Ken Blanchard Companies.