STAN PHELPS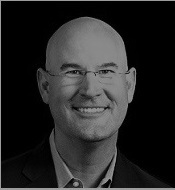 Stan Phelps is Senior Advisor and Chief Consultant to DAMSON Group on Customer Experience. He is the Founder of PurpleGoldfish.com, a think tank of customer experience and employee engagement experts based at the Frontier in Research Triangle Park. He is a TEDx speaker, Forbes contributor and IBM Futurist that inspires leaders to think differently about their most important stakeholders. Stan's keynotes and workshops focus on the value of customer experience as a competitive differentiator and the importance of employee engagement in building a strong corporate culture. He has spoken at over 250 events in 15 countries (US, Canada, UK, Spain, Ecuador, Peru, The Netherlands, Russia, France, Germany, Australia, Bahrain, Malaysia, Israel and Sweden) for Fortune 500 brands such as IBM, Target, ESPN, UPS, and Citi.

Stan challenges brands to explore new opportunities, showing them how to be more successful in tomorrow's changing world. Working with clients to create keynotes and workshops that are memorable, meaningful and on-brand.

He is author of 10 books:

Purple Goldfish - Little Things Make the Biggest Difference in Creating Wow
Golden Goldfish - Reward Your Most Important Customers and Employees
Blue Goldfish - Leverage Technology to Drive Both Profits and Prophets
Red Goldfish - Embrace Purpose to Win Hearts, Minds, and Profits
Yellow Goldfish - Increase Happiness to Drive Business Growth
Pink Goldfish - Defy Normal, Exploit Imperfection and Captivate Customers
Green Goldfish - Go Beyond Dollars to Drive Employee Engagement
Gray Goldfish - Navigate the Gray Areas of Leading Every Generation
Purple Goldfish 2.0 - 10 Ways to Attract Raving Customers
Diamond Goldfish - Excel Under Pressure & Thrive in the Game of Business

Prior to focusing on speaking, Stan held leadership positions at IMG, adidas, and the PGA of America. He also spent seven years as Chief Solutions Officer at Synergy, an award winning experiential marketing agency. At Synergy, he helped create larger than life brand experiences for brands such as KFC, M&M's, Starbucks and organizations such as NASCAR, MLS, and the USTA.

Stan started writing and speaking in 2009 on the belief that "differentiation via added value" can be a game changing strategy. For far too long, the overwhelming majority of marketing has fixated on the eyes and ears of the prospect. Not enough has been focused on creating experiences for current customers that drive referrals. Great customer experience is about being so remarkable that people can't help but talk about you. That if you absolutely delight someone - they will not only come back, but they'll bring their friends.

Stan received his BS in Marketing and Human Resources from Marist College, a JD/MBA from Villanova University, and a certificate for Achieving Breakthrough Service from Harvard Business School.

He is a Past-President of the AMA Triangle, a 700+ member chapter of the American Marketing Association. He also currently serves on the Advisory Board for Special Spectators.