SERGIO LAHAYE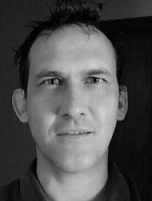 Sergio Lahaye is Partner & Country Director DAMSON Group (Paraguay). He studied hospitality management and is founder & director of Proper Import, a beverage import company, dedicated to the commercialization, distribution and popularization of high quality, variety and value products for the Latin American market. He has extensive experience in direct sales in countries such as Great Britain, Spain and Paraguay.

Sergio is strategic commercial consultant with 20 years experience in sourcing and developing business relationships with existing clients and potential clients to provide sustainable business solutions leading to long lasting and mutually beneficial trade. He has a proven track record in leadership and team building, with emphasis on sales and marketing strategy and the ability to adapt to fast changing industry standards and requirements.

As founder of Proper Import, the first premium beer import company in Paraguay, Sergio built the largest beer portfolio in the country, representing some of the world's best brands (Marstons PLC, Carlsberg Group, Baltika Group, Delirium Tremens, St Feuillien, Antares).

He is also member of the board of Fundacion Para La Tierra, Consultant to Soluciones Ecologicas, and General Coordinator with Albis S.R.L.