SYED AHMED MASOOD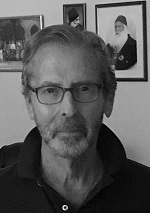 Syed Ahmed Masood is Partner & Country Director DAMSON Group (Pakistan), Consultant for Oil & Gas and Energy Sector Advisory and Managing Partner of PRODEV Associates. Mr. Masood is a well-known Corporate & Development Executive and former World Bank Staff Member.

Mr. Masood started his career in 1965 working for the Burmah Oil Company, UK wildcatting for oil and gas and looking after the administration and welfare of the Pakistan Petroleum Limited's 1,000 permanent and temporary staff members at the Sui Gasfield located in the Balochistan desert where he also dealt with tribal relations. The Burmah Oil Company was at that time Pakistan's largest foreign private investor with majority shareholdings in Pakistan Petroleum Limited, Sui Southern Gas Company Limited, Sui Northern Gas Pipelines Limited, a 50% equity in Pakistan Burmah Shell and significant shareholding in Pakistan Refinery Limited & Eastern Refinery Limited.

From 1974 to 1986, Mr. Masood held a career appointment with the World Bank in Washington D.C., USA. His assignments covered geographical areas including Latin America, East & West Africa and the Middle East and North Africa for the Bank's External Relations Division. At World Bank, Mr. Masood maintained executive relations with ministerial level member country officials to promote a greater diversification of member country nationals employed by the World Bank.

After leaving the World Bank, Mr. Masood served as Resident Representative for the Burmah Oil Company in Islamabad. In this position, Mr. Masood was responsible for senior level government liaison and negotiations with concerned Government Ministries and Departments on exploration acreage, seismic and drilling programs, gas tariffs and gas sales agreements. Mr. Masood obtained the Ministry of Petroleum & Natural Resources' consent to grant 25% working interest ownership to the Burmah Oil Company, Premier Oil and Pakistan Petroleum Limited in the 4 TCF Qadirpur Gasfield without payment of any premium, a 100% working interest ownership of which had been granted to the state owned Oil & Gas Development Company Limited.

Later, Mr. Masood assumed the position of Resident Director, Islamabad, for Premier Oil U.K. a subsidiary of the Burmah Oil Company, UK. In this position, he was responsible for negotiating exploration, development and production licenses with work commitments totaling in excess of US $ 30 million. He obtained a No Objection Certificate (NOC) from the Government of Pakistan (GOP) allowing Premier to acquire Burmah Oil's 95% Equity in Pakistan Petroleum Limited at its written down book value of Pounds Sterling 11 Million.

Later, Mr. Masood assumed a highly privileged position as the Private Sector Representative on the Prime Minister's Energy Task Force charged with designing Pakistan's first Integrated Energy Policy including Petroleum and Power. He presented the Petroleum Section of the Policy to the Federal Cabinet. The policy resulted in attracting approximately US $ 3.5 billion foreign investment within a period of three years for the establishment of 19 Independent Power Projects and significantly increased oil & gas exploration activities in Pakistan.

Mr. Masood also served as Resident Director in Pakistan for the Infrastructure Capital Group, USA, developing a 235 MW Natural Gas based IPP sponsored by Tenaga Nasional Berhad, Malaysia's Power Utility, backed by the Government of Malaysia. He participated in all negotiations with concerned government departments (e.g Ministry of Investment, Ministry of Water & Power, Ministry of Petroleum & Natural Resources, WAPDA & Private Power and Infrastructure Board), attended all shareholders meetings and project development related activities in and outside Pakistan.

Since 1998 to date, Mr. Masood has been Managing Partner of PRODEV Associates, and has consulted and advised and represented companies such as Interrao (Russia), Vitol, Netherlands, Impregilo SpA (Italy), Ed. Zublin AG (Germany), Siemens GmbH (Germany), GAZPROM (Russia), EnerSea (USA), and Galileo Technologies (Argentina) for multi-sectoral projects and proposals. PRODEV's important project advisories under Mr. Masood's leadership include:

- An 80 MW IPP based on a combination of stranded low btu Natural Gas and RLNG.
- A 50 MW Wind Power Project in the province of Sindh.
- A 20 MW Captive Coal Water Slurry Power Plant for a major industrial complex.
- A 100 KW Solar Power Plant for a University's administrative office building.
- The Pakistan Agriculture Research Council on a large scale grain storage project to achieve price stability and food security through constructing 8 million tons of grain storages in three years at a cost of $ 330 Million using a novel building technology at significantly less cost and time than conventional construction.
- Helped Siemens GmbH on their 412 MW Independent Power Project (IPP) to convert their power plant from furnace oil to natural gas by securing a 12 month 24/7 gas supply contract with SNGPL, the only one of its kind in Pakistan.

Mr. Masood served on various public and private sector committees involved with the formulation of sector specific policies. He was a founding member of the Petroleum Exploration and Production Companies Advisory Committee (PEPCAC) which played an effective and successful role in promoting constructive communication and working relationship between the Oil & Gas companies operating in Pakistan and all concerned federal & provincial ministries and departments. He also held a number of honorary appointments as Patron or Board Director for various NGOs working on environmental, health and academic issues. Mr. Masood has also been responsible for handling senior level government relations primarily dealing with the Ministries of Finance, Economic Affairs, Water & Power, Petroleum & Natural Resources, National Food Security & Research, Ministry of National Health Services and Planning Development & Reform.