PETER CHRENKO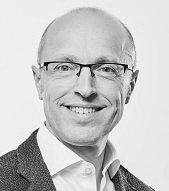 Peter Chrenko is Partner & Country Director DAMSON Group (Czech Republic). Peter has been Deputy Minister for Tax & Customs at Ministry of Finance, Government of Czech Republic from 2007 to 2010. Peter has also served as Partner with PricewaterhouseCoopers (PwC) from 2010 to 2020 and has also been Partner of Ernst & Young (EY) from 2002 to 2007. Prior to EY, Peter served as Tax Partner at Arthur Anderson from 1992 to 2002. Before Anderson, Peter also managed Finance and Administration operations of Coca-Cola Amatil in Prague.

With a prestigious career of three decades in Big 4 level financial consulting, added with serving the Czech government as minister, Peter Chrenko bring a huge value of richness in corporate wisdom to his clients in growth and management consulting for both public and private sectors. Peter helps companies to find purpose for their employees by improving employee experience and alignment of the firm culture with the corporate strategy. In Peter's view, "Companies that want to be successful in the Digital age should pay the right attention and invest not only into Digital upskilling of their people to cope with automation and robots, but also to their Human upskilling to better cope with challenges ahead of us and to focus on what really matters in our societies".

Peter studed Law from Univerzita Komenskeho v Bratislave, Comparative Tax Policy & Administration from Harvard Kennedy School, and International Public Law from Moscow State Institute of International Relations (MGIMO).