PELIN AYDIN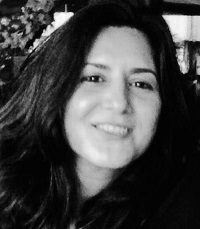 Pelin Aydin is Partner & Country Director DAMSON Group (Turkey). She is a qualitative researcher by specialization and sociologist by education. Pelin has 8 years of experience in both traditional and digital research settings with research agencies and start-ups internationally. She served world's biggest brands in various industries such as FMCG, Technology, Beauty, Luxury, Big Pharma, and Food. Pelin executes a mix of research techniques including in-depth interviews, ethnographies, instore CX, UX research, online research and focus groups.

Pelin is Founder of and Market Research Consultant at 365 Consultancy Ltd, UK. Her global projects as UX/CX Reseacher, Analyst, Consultant and Project Manager include working with All 4 Comms (London, UK), M-Brain (Berlin, Germany), Natwell Technology Partners (New York, USA), GutCheck (Denver, USA), Eksen Research & Co. (Istanbul, Turkey), Stem Marketing (London, UK), Concept M Research & Co. (Berlin, Germany), Com'municate (Paris, France), TTP Communications & Consultancy (Dubai and Istanbul), Objectif Research (Istanbul, Turkey), Reputation Inc. (London, UK), Cox Research (Dubai, UAE), Navanti Group (Arlington, USA), Group Gemic (Helsinki, Finland), Virtua Research and Consultancy (Istanbul, Turkey), Future Bright Research and Consultancy (Istanbul, Turkey), Equinoxe (Marseille, France), and Methos (Paris, France).

Some of Pelin's important clients include Fanta, Coca-Cola, Johnson & Johnson, Oriflame, Chanel, Lindt, Novartis, Turkcell, Cacharel, Braun, NBA, Janssen, Humana, Bayer, Chiesi, Wella, SC Johnson, Remitly, and Nestle.

Prior to 365 Consultancy, Pelin has worked as Project Management and Qualitative Research Executive at Millward Brown (Istanbul, Turkey) and with In'Sens (Paris, France). Pelin speaks French, English, and Turkish. She completed her Master's Degree in Sociology from University of Paris Sorbonne IV in Paris (France). She also earned Marketing certification with distinction from University of California, Los Angeles (UCLA) Extension.