PAOLO VANNINI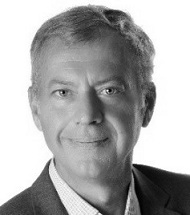 Paolo Vannini is Senior Blue Ocean Strategy Consultant, State Director & Partner with DAMSON Group for New York and Florida, and foudner of Vannini & Associates.
Paolo has been President & CEO of Fiat USA. He lead Fiat North American Corporate headquarters, with a diversified portfolio of 21 companies, $13B in annual revenue and with 19,000 employees. Paolo streamlined internal organization and reduced cost of operating cost by 5% for 3 consecutive years. He provided intelligence and strategic guidance for M&A activities and strategic alliances including acquisition of New Holland from Ford and Fiat /GM joint venture. He oversaw relations with non governamental, governmental and regulatory agencies for Fiat Group in USA, and opened 12 local subsidiaries for operating sectors including Ferrari Finance, Iveco, Magneti Marelli, Texsid and Isvor. Paolo represented Fiat Group in think thanks and international organizations including Council on Foreign Relations, Council for the United States and Italy and Trilateral, and created several speaking engagement opportunities for Fiat's top management at The United Nations, World Automotive Forum, Detroit Motor Show, Harvard, NYU and MIT. He sat on the Board of numerous US based companies of the Fiat Group, and has been board member at National Association of Manufacturers. Prior to it, Paolo has also served Fiat Group NA as VP Corporate Communication, and Fiat Spa Italy as Deputy Director Foreign Media Relations.

Paolo is an accomplished, global strategic executive with 20+ years of leadership experience directing large, multibillion-dollar automotive group in North American. He lead a successful international corporate carrier in Asia, Europe, and US, covering different corporate roles including President & CEO, Executive VP, GM, and CMO, for large industrial groups and consumer goods conglomerates. Paolo is member of INSEAD Blue Ocean Strategy Network and is business development consultant for foreign companies in North America. He works with Private Equity groups and foreign corporations, providing strategy leadership and business implementation for portfolio companies. He is recognized for effective, cross-functional leadership with expertise in turn around strategies, coaching teams and developing methods and tools to allow companies to create new market space and make the competition irrelevant through Blue Ocean Strategy.

Paolo is also President and Founder of Vannini & Associates LLC, an advisory firm he founded to help organizations create exceptional value and new market space trough the design and delivery of Value Innovation and Blue Ocean Strategy Initiative. He established US commercial operations for Mares (automotive) and delivered $2.4M contract with GM, created business strategy for opening US subsidiary of Pininfarina (automotive/design), launched commercial operations for Ecopack (packaging), established US subsidiary and grew its new business by 20% for 3 consecutive years, did business development for Dunmore Private Equity Fund increasing 10M asset under management, executed two year program sponsored by the Ministry of Foreign Commerce of Italy resulting in 14 new partnerships/ distribution agreements, and implemented Blue Ocean Strategy projects for different Private Equity groups achieving high profit growth for the portfolio companies, and executed turnaround for an industrial company in the metallurgical sector in 10 months.

He is also Co-Founder of Alta Cucina, a multi-channel marketing firm to promote Italian food and wine in US. He raised capital and opened culinary center (restaurants, culinary courses, show room) in Manhattan, New York, launched ecommerce with 60% revenue growth in first 3 years, executed $2M promotional campaign for Asti and introduced in 70 new restaurants and specialty stores, organized and promoted 'Sense of Wine', the most recognized Italian wine event in New York, with 70 wineries, 400 different wines, and over 800 attendants for 3 consecutive years.

Earlier, Paolo has been Group Product Manager and Export Manager at Cinzano Spa in Italy where he directed a team of regional sales agents, increased sales volume from $2.3M to $3.6M in one year, directed export program for Col d'Orcia wines, achieved 30% expansion in Asia and US, opened four new foreign markets for Col d' Orcia in Russia, Czechoslovakia, Poland, and Hungary. He developed marketing plans, sales campaigns and promotional strategies for division of imported spirits including Cointreau, Smirnoff, Baileys, Croft Port, and Havana Club, with total sales of $45M. He was also responsible for advertising promotional campaign of $5M and product mark up and launched two new brands into Italian market, Havana Club and Passoa, becoming no. 1 selling brand in the category for 3 straight years.

Paolo has also served Seat Pagine Gialle SpA as Deputy General Manager for Sesa Seat Joint Venture in Asia and executed full set up of JV (financial, legal, commercial, administrative, production). He opened 3 commercial branches with P&L responsibility, recruited and trained a sales force of 150 people and achieved 120% revenue growth in one year.

Paolo is graduate in Business & Management from University of Turin.