DAVID LOWTHER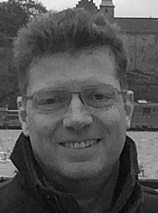 David Lowther is Partner & Country Director DAMSON Group (Singapore). He is Strategic Advisor in the energy industry. He has a wide range of senior leadership experience and has held Vice President and C-Suite roles in eminent companies like Subsea 7, Samsung Heavy Industries and BP Exploration, encompassing business growth, organizational restructuring and transition management - all with P&L responsibility. His formative years were spent substantially in EPCI Project Management in the Asia Pacific Region, with some 15 projects successfully executed in 9 countries, including one of the first major deepwater gas developments in Asia.

He has had direct P&L responsibility for up to $1 billion of work under contract annually over the last 8 years, whilst also overseeing restructuring and post merger integration of workforces of approximately 700 personnel at different junctures due to the recent challenges facing the global energy business.

David has extensive international experience, having lived and worked in a number of countries, where he has successfully assimilated into the various working cultures and local environments, with a strong focus on local talent acquisition, development and mentoring. He has also been responsible for establishing and developing businesses in Middle East, Asia Pacific and Africa. His projects working locations include Philippines, Brunei, Malaysia, Vietnam, Indonesia, Taiwan, China, South Korea, Australia, New Zealand and UK.

At Subsea 7 as Vice President Asia Pacific & Middle East, Vice President for Middle East, CEO and COO of EMAS Chiyoda Subsea, his specific significant accomplishments include managing the post merger integration of a $750 million business into the acquiring company structure of 700 personnel, growing Asia Pacific & Middle East region into a $1 billion business, developing a $500 million Middle East business from the ground up, developing a $250 million business in Africa from a small enterprise, and operational lead for $500 million acquisition (sell side). He managed multiple successful projects of Murphy Oil, Santos, Shell, Allseas, BSP, Chevron, CNOOC, Husky Oil, Petrovietnam, Tanker Pacific, Nippon Steel Construction, BP, OMV Australia, CACT Operations Group, NPCC, McDermott, Hyundai Heavy Industries, Larsen & Toubro Ltd, Ampolex/Wandoo Alliance, Imodco Inc, and ACT Operators Group.

As Vice President Strategic Planning at Samsung Heavy Industries, David evaluated 15 companies as acquisition targets and operational lead for $1 billion acquisition (buy side).

David did his BSc (Hons.) Civil Engineering from University of Edinburgh, and is Member of Institute of Marine Engineers.