LAUREN MATHYS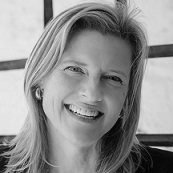 Lauren Mathys is DAMSON Group's Global Chief Blue Ocean Strategy Consultant. She is Founder of Bluecrest Consulting, and Co-Founder of LeadershipTraining4U.com. She specializes in approaches which break the traditional rules of strategy, innovation and leadership to boost performance in organizations. Her particular area of expertise is in Blue Ocean Strategy and Blue Ocean Leadership. Lauren began using the frameworks of Blue Ocean thinking even before publication in 2005 of the first international bestseller book Blue Ocean Strategy, thanks to her INSEAD MBA strategy professor W. Chan Kim (co-author of Blue Ocean Strategy, together with Renee Mauborgne) and was one of the first people to become certified in Blue Ocean Strategy by Kim and Mauborgne personally in 2006.

Prior to starting her own consulting business and during her 20 years of experience working in the biopharmaceutical industry, Lauren held a variety of positions including Project Manager, Head of R&D Planning and Control, Corporate Director of Strategic Planning, Global Head of Business Intelligence/Pharmacoeconomics/Marketing Planning, and Corporate Vice President, Strategic Marketing. In this last position, Lauren implemented both competitive strategy and Blue Ocean Strategy approaches across multiple therapy areas in the cross-functional strategic planning process as well as through specific projects internationally. Since starting Bluecrest Consulting in 2008, Lauren regularly runs training programs and consulting/coaching projects all over the world and in a variety of industries including, for example: pharmaceuticals, Over-The-Counter and consumer goods, transportation, food and dairy, beverages, metal commodities, utilities, banking, heating solutions, aviation, consulting, oil & gas, and IT (hardware and software, B2B and B2C). Lauren also co-developed an innovative online leadership development program that combines the engagement, networking, and personalization of a face-to-face training program "LeadershipTraining4U" with the convenience, time and cost efficiency of an online offering.

Since 2010, Lauren has joined the teaching faculty for the Blue Ocean Strategy Executive Education Program at INSEAD which is held twice a year on the Fontainebleau campus and once a year in the US and/or Singapore. She also joins tailor-made executive programs with other INSEAD professors focused on delivery of Blue Ocean thinking inside organizations. Her professional background combined with her consulting and coaching experience and expertise brings a practical yet innovative approach to strategy development and execution.

Lauren obtained her Masters in Business Administration from INSEAD and her undergraduate degree in Political Science from Occidental College in Los Angeles, California. A Swiss and US citizen, Lauren lives just outside of Geneva, Switzerland and regularly travels to the USA and Canada. Lauren speaks English and French fluently.