LARS CARLBERG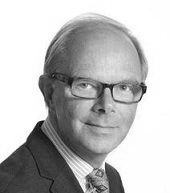 Lars Carlberg is Senior Blue Ocean Strategy Consultant at DAMSON Group. Lars is one of the earliest and senior most Blue Ocean Strategy consultant since 2006 and he was certified by the Blue Ocean Strategy founders Dr. W. Chan Kim & Renee Mauborgne.

The Blue Ocean Strategy clientele of Lars Carlberg include private and public organizations in Scandinavia, other European countries and Asia in industries such as defence, banking, finance & insurance, automotive, engineering, shipyards, food, wine & spirits, hotel & restaurants, hygiene, chemical, building & construction, ferries among others.

Lars is a partner of Stratecute Group, Sweden. Before his focusing on Blue Ocean Strategy Lars have and is still working with the originators to the Balanced Scorecard/Execution Premium concept, for which he received Hall of Fame awards.

Prior to his consulting, Lars had multiple managerial positions in a Swedish MNC quoted on the Swedish stock exchange. Lars held positions such as Financial Manager, Corporate Controller (improving performance in European subsidiaries), and Manager for International Production & Distribution. Lars was head of the European transformation of one business area through production capacity concentration, product development, international distribution concept and M&A activates.

Lars was graduated from Gothenburg School of Economics and has attended several management courses such as International Management Program at Centre dEtude Industrielle in Geneva.