KOSEI KADA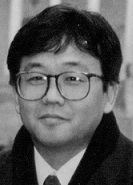 Kosei Kada is Partner & Country Director DAMSON Group (Japan). In an inspirational career spanning more than 3 decades, Kosei has worked at elite positions with organizations like Japan International Cooperation Agency (JICA), Government of Japan's Official Development Assistance (ODA) Project, Mitsubishi Corporation, and has worked on assignments with organizations including Japan Aerospace Exploration Agency (JAXA) and Japan Bank of International Cooperation (JBIC).

Kosei is also member of Mongol Economic Council where he is in-charge of overseas sales promotion and is 'EU Business in Japan' registered specialist. He is also founder of International Dome House Initiative and is in-charge of overseas marketing of Dome House and Dome House component manufacturing plant.

On assignment with Japan Aerospace Exploration Agency (JAXA), Kosei has worked as Emergency-on-Call Officer (ECO) where he coordinated the satellite resources of the member agencies to prepare the most timely and appropriate acquisition and archive data plan to mitigate the effects of disasters on human life and property under the Charter Cooperation Scheme. He also coordinated provision of the Advanced Land Observation Satellite (ALOS) data observing the disaster areas to the authorized and end users, mainly government agencies that mitigate the disasters. As ECO with International Charter on "Space and Major Disaster", he monitored and undertook verification of the validity of the disaster relief data request, identifying the most timely and appropriate satellite resource of the member agencies, and preparation of Archives/ Acquisition plan (AAP). The member agencies include European Space Agency (ESA), Centre national d'etudes spatiales (CNES), Canadian Space Agency (CSA), National Oceanic and Atmospheric Administration (NOAA), Argentina's Comision Nacional de Actividades Espaciales (CONAE), Japan Aerospace Exploration Agency (JAXA) , United States Geological Survey (USGS), DMC International Imaging, and China National Space Administration (CNSA).

As consultant to Japan International Cooperation Agency (JICA), Kosei was involved in project evaluation on 'Networked Multimedia Education System Project' for Multimedia University in Malaysia. He also provided consultancy to JICA on fundamental study in reconstruction of Afghanistan. Kosei also worked as Representative Director of Green Frontier Institute, where he undertook agricultural development projects in the developing countries.

Before JICA, Kosei has been Senior Researcher with Nippon Koei Co. Ltd. where he provided consultancy to the Government of Japan's Official Development Assistance (ODA) Project in IT, education, multimedia contents development, privatization, cooperate management, international finance, and human resource development. In this capacity he was selected as one of 6 consultant members of the "IT Project Formation Mission to ASEAN countries" conducted by the Government of Japan as result of the G7 Summit Meeting in Okinawa, Japan. He was in-charge of IT service of Master plan for telecommunication in Lao People's Democratic Republic. Kosei also participated in preparation of Communication, Navigation and Surveillance/Air Traffic Management (CNS/ATM) system using the MT-SAT (Multi function satellite) over the Pacific Ocean plans to be deployed in Manila, Philippines with US $ 250 million worth the yen credit loan from the Japanese Government through Japan Bank of International Cooperation (JBIC).

Kosei has also been Advisor to a Japanese financial think tank where he was responsible for inter-organizational coordination and participated in the fundamental study in liberalization and privatization in economy and financial systems in Vietnam, Kyrgyzstan, Lao People's Democratic Republic, and the People of Republic of China.

Prior to this, Kosei worked with Mitsubishi Corporation and coordinated projects with ODA Team in Environmental and Project Development Department. At Mitsubishi, Kosei was engaged in high-end project management, promoted and implemented environmental projects in developing countries under the Japanese ODA (Official Development Assistance) scheme, assisted Asian recipient countries formulate economic development projects under grant-in-aid from the Government of Japan, introduced engineering firms for implementation of the projects, and supplied required services and equipment through the tendering process in cooperation with major Japanese manufacturers such as NEC, Fujitsu, Toyota, Mitsubishi Electric Corporation (MELCO), and so forth. His contracts worth 500 million yen to 1 billion yen included Equipment supply project for Environmental Monitor Center in Bangkok, Rehabilitation project of communication systems in Pakistan, Water supply project in Mongolia, and Rehabilitation project of public transportation in Mongolia.

At Mitsubishi, one of the important assignments Kosei undertook included working as manager & producer for Spacewave Corporation, subsidiary of Mitsubishi Group's communications satellite operator Space Communication Corporation (SCC), established and run as the first television network that targeted business interests in Japan. Kosei was appointed producer of the International Production Department, managed negotiations with Dow Jones and Financial Times TV to produce daily 20-minute long business TV programs including coordination of satellite newsfeed (US Congressional hearings, interviews with political and financial and business leaders as well as analysts and specialists from notable think tanks in Washington, D.C. gathered by Group W, comprising Westinghouse's television and cable news production units.

Kosei has had a great passion for sports, sports management, sports training and sports broadcasting. He assisted the International Department of Tele-Planning International, a Tokyo-based advertising company, which is responsible for the live telecast of major professional sports events such as US Open Tennis Championship, Indy 500-mile Auto Race, and Masters Golf Tournament, and for promoting and organizing NCAA official football and basketball games and its telecast in cooperation with Tokyo Broadcasting System. Kosei took part in the live telecast of the 1989 US Open Tennis Championships and the Indy 500-mile Auto Race, negotiated with each American academic institution in NCAA Division I as to their participation in the NCAA official football and basketball games held in Japan, and also negotiated to obtain videos right to major motor-sports events from Videovision and TSO and for producing Japanese version of video programs on VHS cassette for sale under the Delta Point label. He completed and released 23 titles to the market in Japan including World Rally Championship Series, World Grand Prix Series, Paris-Dakar Rally and Le-Man 24-Hour Auto Race.

Kosei also promoted Yoshimura (a motorcycle racing team and manufacturer), the company's products in particular through the magazine medium, and its participation in the domestic and overseas race events such as the Suzuki 8-Hour Endurance Race, All Japan F-I and F-III Championship Series and the Daytona 200-Mile Race.

Due to Kosei's passion, interest and great contribution to sports management, he was also invited by the Ministry of Education of the People's Republic of China, where he served as Advisor to the Director of Department of Physical Education & Sports and helped the Ministry in introducing and promoting of Rhythmic Sports Gymnastics as the national sports for school girls in Taiwan. Kosei also helped the National Gymnastics Association of China in re-organizing their training system of Rhythmic Sports Gymnastics, and helped the National Gymnastics Association of China in training their national team in order for them to participate and compete in international gymnastics games such as the World Cup and the Olympic Games.
Kosei Kada graduated in Public Communication from Syracuse University, New York.