JUAN JOSE VEGA SANCHO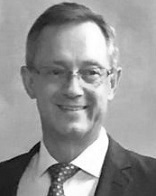 Juan Jose Vega Sancho is Partner & Country Director DAMSON Group (Costa Rica). He is also a Senior Advisor at BRADN, and has been Strategic Consultant to different types of enterprises.

Juan is a successful Business, Branding & Marketing Leader with over 25 years of experience. He has worked in the development and implementation of top-notch strategies for local, regional and international companies. He uses unique ways to determine what the target market needs are and has the capability of tweaking his marketing modules accordingly. As a pragmatic leader and a realist, he can grasp ideas in a holistic manner and still pay attention to minor details.

Juan studied Administration & Marketing in San Jose, Costa Rica as well as in New Orleans, Louisiana, USA.