JANNE SYLVEST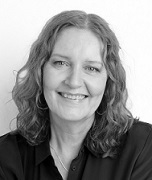 Janne Sylvest is Partner & Country Director DAMSON Group (Denmark).

Janne has almost 25 years of experience as a management consultant. In recent years, she has primarily worked with technology focused companies, particularly deeptech start-ups with radically innovative solutions within energy technology and other green technologies, as well as with larger companies and universities. Her work with these companies and institutions has focused on advising on funding opportunities for innovation projects and drafting business plans and applications for innovation and research funding.

Before that, she worked for 20 years in several Danish consulting organizations including Ramboll Management Consulting and the Danish Technological Institute. Her main focus here was on policy analysis, programme and project evaluations and strategic advice based on comprehensive research and analysis activities. Her primary areas of interest included innovation, industry development, technology and their impact on society. Her main clients were the European Commission, the European Parliament, and Danish national and regional authorities. She was project manager and project director on international consultancy projects - often with multiple international partners - with responsibilities including team leadership, client management, network building, consortium management, reporting and quality assurance. She has presented the results of her work multiple times to European Parliament committees and high-level EU Member States groups and was appointed member of several expert groups and steering committees under the auspices of the European Commission. She has also served as expert evaluator of research proposals for the European Commission.

Janne has held and continues to hold prestigious posts in voluntary organizations. She has served as Chair of Mensa Danmark and member of the Board of Directors of Mensa International. She was one of the originators of the Nordic Mensa Fund that supports intelligence research in Denmark, Sweden, Norway and Finland and was deeply involved in the practical aspects of its establishment. The Fund started operating in 2020 and Janne was appointed as its first Chair.

Janne is a graduate from Copenhagen Business School and holds a Master's Degree in International Business Administration & Modern Languages.