HAMMADI KADRI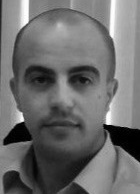 Hammadi Kadri is Partner & Country Director DAMSON Group (Tunisia).
Hammadi is a Senior Finance and Development sector consultant and Trainer and has worked with organizations like Deloitte, USAID, International Finance Corporation (IFC), Mercy Corps, SPARK Foundation, Arab Institute of Business Leaders, Zitouna Bank, and MEDEX. As Senior Consultant - Methodology and Capacity Building with Deloitte on TADAEEM project with USAID, Hammadi was responsible for studying and developing process and methodology to improve management, governance and service delivery, training and assisting municipalities to implement new methodologies to upgrade performance, building capacities of local associations to participate in decision making, and to assisting State Owned Enterprises for development.

Hammadi has also been Consultant on Socio-Political Research to the Center of Arab Women for Training and Research (CAWTAR). His consulting role involved identifying associations, organizations and political parties involving women in decision making, to coach investigations and databases preparation, assess "women inclusion and empowerment" programs and developing gender-oriented solutions to implement locally. An another important role as MSME Development Specialist with SPARK Foundation Netherlands, Hammadi has been reconnecting with the different structures intervening in employment and entrepreneurial processes in the Center and North West regions of Tunisia. His role also included identifying, benchmarking and selecting enterprises, making diagnosis and implementing strategies to boost employability, and developing and upgrading businesses on field.

Hammadi has also been Trainer for Financial Education with Mercy Corps where he trained young people, graduates and employees in budgeting, savings and debt management. At Touristic Complex Eden Palm, Hammadi worked as Executive Manager where ha was overall managing the company. Prior to this, Hammadi worjed International Finance Corporation in partnership with the Arab Institute of Business Leaders (IACE) as Business Edge Trainer where he training graduates, employees and managers in many fields such as communication, finance, management and entrepreneurship.

Hammadi also worked as Individual and Business Advisor at Zitouna Bank, and worked as Financial Officer with Medicaments Express (MEDEX). Hammadi has also been Entrepreneurship Trainer with Higher School of Economic Sciences and Commerce of Tunis (ESSECT) in partnership with the International Trade Center (ITC), Trainer with Higher Institute of Applied Studies in Humanity and National Democratic Institute, Regional coordinator - Cultural and Craft Heritage Enhancement Program - International Trade Center (ITC), Ministry of Commerce and Export Promotion Center (CEPEX), Regional Development Plan Coordinator - Middle East Partnership Initiative US. MEPI Department (US. MEPI) and the Arab Institute of Business Leaders (IACE) and was organizing member and participant in the First International Tuniso-Franco-German Business Simulation Days Conference.

Hammadi's Masters is in Small and Medium sized Enterprises' Creation and Management from Higher Institute of Business Administration, Tunisia, from where he also graduated in Finance, Banking and Insurance. Hammadi won the Tunisia Start Up Awards 2016 and won the Regional Price in National Contest of Innovation 2016 "Waste Sorting and Recycling Industry".
.