FRANK HAJDINJAK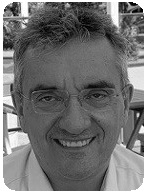 Frank Hajdinjak is Partner & Country Director DAMSON Group (Romania). Recognized as one of the most prolific CEOs in Europe, Frank spent 25 years in the energy sector and 6 years in car manufacturing in leading roles of management consulting, general management, organizational development, leadership, performance management, development and scaling-up of new business lines, business transformation, customer experience, agile transformation, LEAN management, and operational excellence.

Frank has been CEO of E.ON Romania from 2005 to 2019. Before E.ON, Frank was associated with Ruhrgas AG where he had multiple roles under his leadership including different management roles in controlling, internal management consultancy and IT. Prior to the energy sector, Frank had an inspirational leadership role in system analysis and project management at Ford Motor Company in Germany and UK.

Frank post-graduated in business administration from Westfalische Wilhelms-Universitat Munster (WWU Weiterbildung gGmbH).