ELLEN CRISTINA SILVA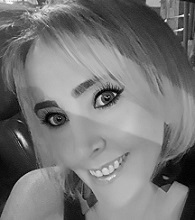 Ellen Cristina Silva is Partner & Country Director DAMSON Group (Brazil). She is an International Relations professional, with experience in international organizations like United Nations, federal ministries, and corporate sector. She has worked in multiple domains with large expertise in different sectors as manager of operational, administrative, logistic, fundraising, HR and program areas including technical cooperation projects.

Ellen worked with United Nations Office for Project Services (UNOPS) in various roles as Procurement and Administrative Analyst and for Fundraising and Project/Program management. At UNOPS she was responsible for fundraising, administrative, operational, HR and logistical matters, elaboration of progress and evaluation reports between the UN agencies and the Brazil federal government.

Prior to UNOPS, Ellen worked with Ministry of Tourism as Technical Coordinator in the Project Coordination Unit of the Minister's Cabinet. She coordinated the budget preparation, operational, administrative, HR, fundraising, financial, logistic areas and all bidding processes related to the program unit.

Ellen also worked with Ministry of Mines and Energy as Project/Program Manager and Administrative Coordinator, in partnership with the World Bank, where she was responsible for public policy, procurement, operational, administrative and HR areas. She also worked with Ministry of Foreign Affairs as International Cooperation Program Manager where she developed, administered, monitored and evaluated International Technical Cooperation Program through negotiation, implementation and monitoring of bilateral agreements. Before these federal ministries, Ellen was Senior Consultant in the Procurement Sector to Instituto Interamericano de Cooperacao para a Agricultura (IICA).

Ellen has worked extensively with different United Nations agencies as well. She worked with UNESCO as Senior Procurement Analyst and was responsible for the collaboration and liaison with the headquarters Contract Committee in cases of national and international procurement processes over USD 100,000. At UNDP, Ellen worked in different capacities as Senior Analyst in International Cooperation Projects in the areas of health, justice, human rights, poverty alleviation, sustainable development, and education. She coordinated multiple operations between UNDP and Inter-American Development Bank (IADB), International Bank for Reconstruction & Development (IBRD), and World Bank.

Ellen graduated in International Relations/Affairs with emphasis on Foreign Trade and Public Policy, from Centro Universitario de Brasilia, and has 2 MBAs in Executive Project Management and in Human Resources from Instituto Brasileiro de Formacao (IBF).