DANIEL MONROY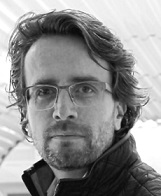 Daniel Monroy is Partner & Country Director DAMSON Group (Mexico). Daniel has over 3 decades of experience with world's leading advertising companies like McCann and DDB Worldwide. Daniel works with brands to define the heart of their story with a humanistic lens on culture, business, and technology to embed products or services in people's lives. He has worked on coordinated accounts for Mexico, Latin America and Europe, integrating all disciplines of Design and Marketing working in fast-paced environments.

Throughout his career, Daniel has mostly served in McCann at various top positions like Group Creative Director of McCann and Creative Director for Latin America and the Caribbean for McCann Erickson Miami, McCann MIA. At McCann, Daniel has led the complete creative management and brand purposes of the most elite clientele including MasterCard, Chevrolet Mexico, Chevrolet Central America & the Caribbean, Chevrolet LATAM, Chevrolet LAM, Nestle NIDO Family, Nestle Svelty Total Digest, and Svelty Lactose-Free, Sony Ericsson, Nine West Kids Shoes, Westies Shoes and purses, Nine & Co. Shoes and bags, BIC Shavers, Betty Crocker, The Non-Violence Project Foundation, Coffee-Mate and Svelty Gastro Protect, InCredit, Inmobiliaria Vinte, Editorial Televisa, Weber Shandwick Mexico , Grupo Bimbo, SuAuto, and McCann MIA.

Daniel is also Independant Strategy Consultant to Brand Federation where his specialties include market research, corporate brand strategy, product launches, loyalty strategy, verbal branding, social media strategy, M&A brand consolidation, retail strategy, and brand extensions. Daniel is also Strategic and Innovation Coach for the Mexicali Liaison Committee in collaboration with the Economic Development Council, the Business Coordinating Council, Mexicali Liaison Committee, National Chamber of the Transformation, and local education institutions to promote lean strategies development to accelerate Small and Mid-size Business in pandemic recovery. Daniel is also Strategic and Innovation Coach for Ecosistema MXL where he eveloped and implemented Inmobiliaria EcoHogar and Gaia Residencial communication strategy, positioning, brand identity, and brand offer. He is also Lead Service Design Sprints for Vinos El Cielo, Hospital Almater, Consulting Communications Director to COPARMEX Nacional.

At the Berlin School of Creative Leadership, Daniel is working on his MBA thesis "Hyperledger Shared Value - The rise of the protean culture and the Empathy-Gap economy to Speed up co-progress in people's and brands' lives, leveraging real-time decentralized innovations to bring co-cognition distribution communities by design". According to Daniel, brands now are in the business of solving cloud problems, not clock problems.