CHRIS BALLARD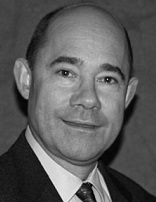 Chris Ballard is Partner and Country Director of the DAMSON Group (Italy). He has served in senior positions with companies like British Telecom, Granite (Ericsson), Telecom Italia, Lucent Technologies (Nokia Networks), Siemens, and IBM. He has broad experience in large and complex IT environments for multiple industries including financial, manufacturing, retail, health, telecommunications and utilities.

Chris is Managing Director of Ahaluna in Italy which specializes in executive training and coaching, market research, team engagement, multi-vendor management, investor due diligence, business simplification and optimization, innovation, business development, strategic planning, procurement, bid response, service delivery, negotiations, and inter-company agreements. He is also partner of RDSlab (cyber-security, traffic and transactional data) and First Mile Networks (telecoms network access).

Chris served as CIO of AriaDSL (now Tiscali), leading the IT deployment of the first ISP in Italy to offer fixed-access broadband wireless with licenses to operate nationwide. He also worked on staff at the TM Forum as Head of Device Markets, creating a related initiative in this industry association that has more than 850 corporate members operating in more than 180 countries. In this role, he engaged the senior leadership of other major industry organizations such as the Broadband Forum, the Home Gateway Initiative, the Open Mobile Terminal Platform, and Parks Associates.

Earlier at British Telecom as Delivery Manager, he drove the successful delivery to BT by the IP network equipment vendors including Cisco (direct), Alcatel (direct) and Juniper (via Siemens and Lucent) in support of the managing IT systems (OSS) for the metro/core domain of 21CN. Chris also worked for Granite Systems (now Ericsson) as Services Director, EMEA where he was responsible for achieving strategic deployments of network inventory and provisioning and presales for tier 1 accounts in Europe.

At Telecom Italia Mobile, he worked as Program Manager, Mobile Applications and VAS, and did technical program management and applications design consulting for the Director of IT Systems Infrastructure for value-added services (VAS). Prior to this, Chris worked as Senior Product Manager at Lucent Technologies (now Nokia Networks) where he was responsible worldwide for the network management, provisioning, customer care, billing, mediation and business intelligence part of the overall offer for network equipment and services (OSS/BSS for Lucent mobile networks).

At Siemens Business Services, Chris worked as Bid Proposals Manager (at the Munich HQ) where he was responsible for the commercial and technical content of bid responses for network management, provisioning, customer care, billing and mediation, and also presenting the SBS strategy to prospective clients in Europe and Asia. As Program Manager at TCSI (now Rocket), Chris drove software acceptance on two critical implementation projects for this startup OSS software vendor: at Italtel (Milan) and Telenet (Antwerp).

Chris also worked with IBM as Account Manager in San Francisco across a range of customer verticals, and then Network Management Architect in the Networking lab in Raleigh NC, USA, advising top IBM management and leading customers as subject matter expert. He also taught at Golden Gate University in San Francisco as Adjunct Professor and MBA Lecturer, whilst earning an MBA in Telecommunications Management there.

During his accomplished professional career, Chris has visited or worked for clients in the USA, Italy, Belgium, Finland, France, Germany, Ireland, UK, Saudi Arabia, UAE, Senegal, China, Malaysia, Thailand, and Turkey.