ASTRIT DOBRAJ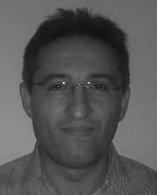 Astrit Dobraj is Partner & Country Director DAMSON Group (Kosovo). With 21 years of experience in financial institutions such as ProCredit Bank Kosovo, Banka Ekonomike, BPB, and BiCredit, Astrit acquired great skills in problem solving, risk evaluation, managing processes and leading people, and specialized in management strategy, sales management, process Improvements, statistical analysis, and risk evaluation.

Over two decades, Astrit has led a distinctive career at Chief Executive positions in banking and non-banking financial institutions. He served as Deputy CEO of FINSER where he created, communicated and implemented the organization's vision, mission, and overall direction while leading the development and implementation of the overall organization's strategy. Astrit also served as Deputy CEO of Moneta & MoneyGram. Before this important position, Astrit also remained CEO of BiCredit sha. He has also headed procurement and branch network coordination of BPB - BANKA per BIZNES. He also served BANKA EKONOMIKE SH.A. as Chief Risk Officer where he was directly responsible for Credit Risk Unit, Credit Administration Unit, Problem Loans Unit, Operation risk Unit, liquidity risk and other kind of risks that are related to the banking operations.

In a glorious career spanning more than two decades, Astrit excelled in Financial Analysis, Increase of credit portfolio quality, Increase of loan officers quality, Creating and managing risk department, and Credit Risk Procedures, Operation Risk, Liquidity Risk, Creating of MIS program, LMS (Loan Management System), and managing treasury and operating departments.

Astrit also worked with Pro Credit Bank (PCB), Catholic Relief Services (CRS), and International Crisis Group.