AKIF FAROOQ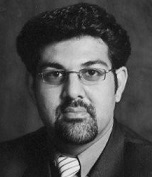 Akif Farooq is Partner & Country Director DAMSON Group United Arab Emirates (UAE). He is a senior management consultant with a 20 years track record of maximizing operational efficiency and productivity of businesses within retail, FMCG, trade, real estate, oil, banking & finance, and professional services.

Akif worked with Horwath MAK as Business Consultant & Senior Auditor in Dubai, where he developed client analysis maps based on the ASIS processes, and also worked on productivity enhancing strategies. He also advised clients on the Dubai Escrow Account Law 2007 (RERA Law) as well as similar laws promulgated in other UAE Emirates. Akif has also been Senior Consultant with Virtus Consultancy, where his focus areas in consulting were finance and HR. Akif also worked in Dubai Government at Dubai Engineers Office. Later he joined Dubai Islamic Bank and led the Policies & Procedures Management at DIB from 2014 to 2020. Akif has consulted many prestigious clients including Aujan Industries, Noor Persia, Noor Asia, Cyrus Group, Universal Greenfield, Al-Masa Real Estate, Emirates Greenfield Properties, Modec International, Amsua Trading, Defense Trading, Linscan, Emirates Marine, and Dubai Islamic Bank.

Akif, in addition to his MBA in Project Management, also studied for Certified Management Accountant qualification from IMA, USA. He is also Certified Enterprise Risk Manager (from George Washington University, USA), Certified Six Sigma Green Belt (IQF, USA) and Certified Lead Auditor ISO:9001 (IRCA). He is also well versed with multiple ERP systems and technologies including SAP, Sun, Microsoft Dynamics and eGRC (NASDAQ BWise governance system).