MICROSOFT INC. BLUE OCEAN SUCCESS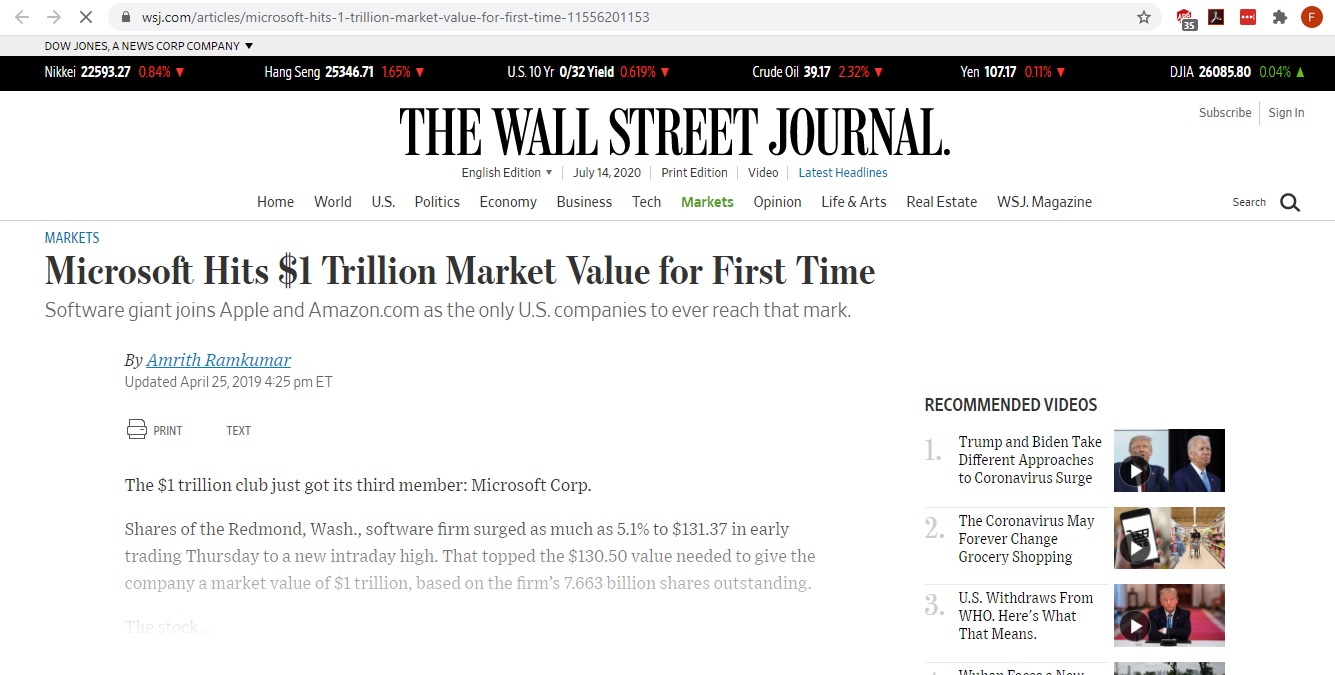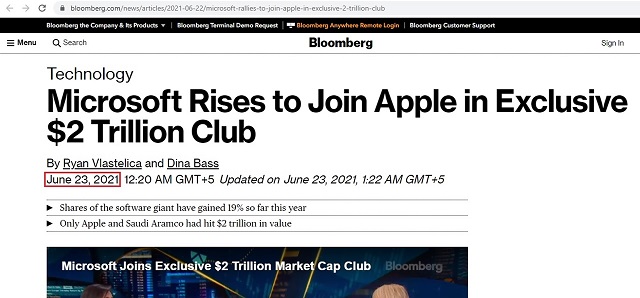 HBR Article

How to Achieve Resilient Growth Throughout the Business Cycle

by W. Chan Kim and Renee Mauborgne - March 03, 2020

The world is currently in the longest business cycle since the National Bureau of Economic Research has kept records. Investors, executives, and policy makers scratch their heads in wonder as they try to make sense of this new phenomenon. The question many companies want to know is where are we in the business cycle? Are we at the peak with growth about to come tumbling down, or still on the climb where rising growth levels can be expected?

In the U.S. there are clear indicators that we may be at the peak. These include the lowest unemployment in 50 years, rising incomes across all races and job levels, a stock market that continues to reach historic highs (even with the recent volatility sparked by the spread of coronavirus), and a GDP that has been expanding for more than 10 years, beating other expansion cycles. Simultaneously, we see other indicators associated with the trough of the business cycle, including low interest rates and low inflation.

Despite the macroeconomic uncertainty and the unpredictable business cycle, companies need to develop their investment and growth strategies. The question they face is how do you build growth and resilience, irrespective of the stage of the business cycle? Fortunately, our research provides an answer.

Buck the business cycle. Strategize like a market creator.
As we identified in our research, there are two types of strategy. One is market-competing strategy that focuses on beating rivals in existing markets - what we think of as red ocean strategy. The other is market-creating strategy that focuses on generating new markets which we think of as blue ocean strategy.

In our research journey over the last 30 years, we found that while both types of strategy have their role to play, when it comes to growth resilience blue-ocean market-creating moves stand out. They not only unlock a growth edge when economic conditions are favorable, they also generate resilient growth in the face of business cycle downturns and unfavorable economic conditions. How so?

When economic conditions are favorable, all firms tend to benefit by a rising economic tide. But it is market-creating firms - and the leap in consumer surplus they unlock through their innovative value - that gives them a growth edge, as they not only capture a greater share of rising demand, but also pull all-new buyers into the market.

Adverse economic conditions only magnify the growth edge attached to market-creating moves, because, when the economy is in a downturn, there is a natural flight to value for money. Whether they're short on cash or simply overly cautious, people become far more selective about the products and services they choose to buy and those they stop purchasing. Those forgone products and services tend to offer incremental value, while the chosen ones offer a leap in value, or the largest consumer surplus, that makes people's lives better. Under these conditions, market-creating moves - which break away from existing offerings and offer buyers a leap in consumer surplus - fast become the products and services of choice, allowing them to better buck contracting markets and rebound faster.

Look no further than the companies that rapidly bucked the 2008 financial crisis - Apple, Amazon, Salesforce, Cirque du Soleil, or even the U.K. charity, Comic Relief's Red Nose Day. All achieved a rapid bounce back and exceptional growth despite the economic crisis. And each countered a reliance on market-competing moves with a strong bias toward market-creating strategies that offered buyers a leap in value.

Contrast this with Microsoft, a market-competing dominator in its highly profitable Windows and Office products. It wasn't until Satya Nadella, its new CEO, recently shifted Microsoft's to a balance of market-competing and market-creating strategies that Microsoft again became a rising star. After 10 years of an essentially flat stock price, Microsoft's new market-creating focus has catapulted it into the rarified $1 trillion market-cap club. Its new cloud-based product Azure is set to become a new growth engine for the company.

How to build resilient growth
So, what actions should companies take to best manage growth through market cycles? Here are four pieces of advice borne out of our 30-year research journey to the blue ocean.

First, to create growth resilience, focus on building a healthy, balanced portfolio of market-competing and market-creating strategic moves, of red and blue ocean strategies. Both are important: market-competing moves to generate today's cash; market-creating moves to ensure tomorrow's growth. Relying on market-competing moves alone, as many companies do, won't build growth resilience across the business cycle. It will hold you hostage to swings in the business cycle.

Second, don't wait for growth to slow to make market-creation a strategic priority. Act now. In a downturn you want to be buffered by your market-creating move, and that can only happen when your market-creating move is already launched or set to launch. It is in economic downturns that you need to rely on the resilience of market-creating growth, and for that you need to be prepared in advance.

Third, ensure that your market-creating efforts are a core component of your corporate strategy and not siloed into a function, effectively a side show. If you want to achieve market-creation you need to make it a priority. How best to know if you do or don't? Check who owns the initiative. Is it your top management - like at Apple, Amazon, or Microsoft under the leadership of Nadella? If not, it should be. That sets an important tone, driven from the top, that market creation is front and center to your company's future.

Lastly, remember technology itself doesn't create markets. What creates new markets is the use of technology. Is it linked to value innovation or not? Will your product or service make a positive change in peoples' lives, and hence unlock a windfall of consumer surplus? There are lots of technology companies out there. But the ones that achieve resilient growth across cycles - not only in an upturn - are the ones like Amazon, Apple, and Netflix that link innovation to value. That's why so many people are loyal to them.

Don't wait for monetary policy adjustments or fiscal stimulus to propel your growth. You have limited - if any - control over these. Instead, look to yourself. The good news is you need not be driftwood on the roaring ocean of the business cycle, rising and falling with the vicissitudes of the market. We can all be the captain of our ship when we strike the right balance between market-competing and market-creating efforts. Red ocean and blue ocean strategies are not a binary choice. Companies need both. But to strike a healthy balance, most companies need to put a lot more heft behind market-creating moves and anchoring these efforts in the heart of corporate strategy.